Discover The Beach Hotel
The Beach Hotel is one Port Elizabeth's finest Hotels, situated on Port Elizabeth's magnificent beachfront, directly opposite Hobie Beach. The Beach Hotel combines splendid service with quality accommodation, stylish cuisine and facilities for a perfect family holiday, business trip or relaxing getaway.
The stunning four-star hotel offers homely comfort in its 58 spacious, en-suite bedrooms, some with stunning sea views and others opening onto the tranquil courtyard. Guests are spoilt for choice, offering 3 onsite restaurants to suit everyone's palate. Enjoy a relaxing environment, sipping a cocktail while overlooking the ocean at The Verandah restaurant, or indulge in our famous carvery at The Crest. Resident foodies will love the fine dining cuisine at Ginger, voted one of the best restaurants in Port Elizabeth, it is definitely a must.
Explore our rooms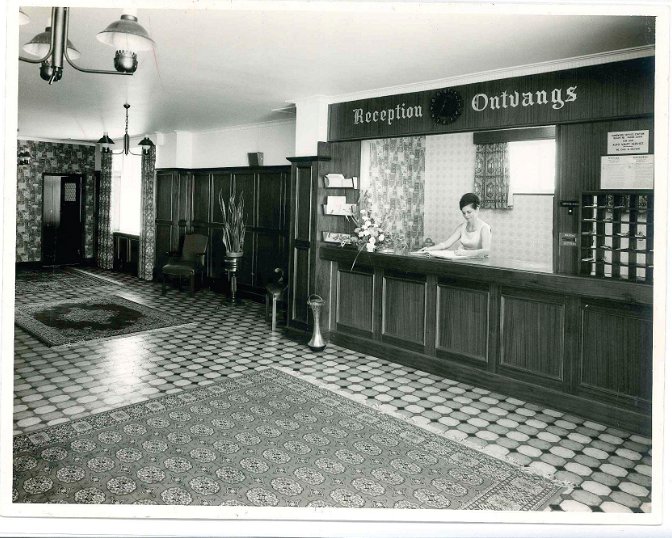 The History of The Beach Hotel
It is believed that the original Beach Hotel and surrounding area belonged to Piet Retief and his family. His home, a tennis court and servants quarters stood on this ground. Tenders for the proposed Beach Hotel were called for on 22 June 1893. The wood and iron structure was designed by architect George William Smith. Construction progressed rapidly and on 16 February 1894, the hotel was officially opened with a grand luncheon party. The first Manager was Mr. Edward Steinmann.
Then, sadly, at 5 o'clock on 1 December 1915, the hotel went up in flames. Townsfolk rushed to witness firemen desperately fighting the fire which destroyed the entire building within an hour. In 1922 Humewood was ripe for development after the Marine Drive was completed. Mr. Bill Poole immediately took the option on the first hotel site and built the second Beach Hotel. The building was completed in 1924. The hotel changed hands several times and was later bought by a Mrs. Lupping at an auction for £46 000. Mrs. Lolly Shtein, daughter of the Luppings, lives in Bandle which is a block of flats next to the Beach Hotel. Wilfred Guscott bought the hotel from the Luppings, and his nephew, Roy Lombard, bought it in 1958.
Mr Lombard brought about the first alterations to the hotel when he elevated it to the first three-star hotel in the country. It is now a popular family run hotel which welcomes holidaymakers and businessmen alike from across the world.
Guest Reviews
We liked our stay so much we extended it

This was a return visit to the Beach Hotel. We liked our stay so much we extended it, nice sea facing room. Easy access to and great views over the beach and sea. The convenience of walking straight into the fabulous Ginger restaurant cannot be overstated!. My hotel of choice in Port Elizabeth.

TwoWinelovers

Perfect location

It's located right at the beach where you can spot wales and dolphins abd next to a mall. The receptionist is very sweet and always smiles at you. There is a pool to use and several restaurants. The parking is for free and right next to the hotel

jenF1330CQ

Beach Hotel Experience

My family and I have stayed at the property on several occasions in the recent past, and have also hosted my Dads 75th 4 years ago and his final sending off after his funeral earlier this year. We have just enjoyed a 5 night stay and when I say we were sad to leave I mean in the manner of real sadness like leaving behind family after a visit... Read this review

396matthew

South Africa

Friendliest staff in the Friendly City

We only stayed for one night, but the service we received from staff were exceptional. Beautiful interior and the most beautiful stained glass windows I have ever seen. The food was great. The rooms spacious and comfortable and everything was very clean. We enjoyed our stay very much and would recommend The Beach Hotel 100%.

lkotze174045